---
Solar Ireland 2017 Conference
Posted: 20 November, 2017. Written by Virginia Graham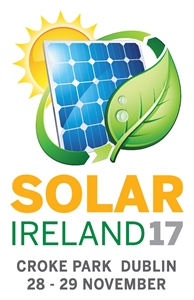 Solar Ireland 2017 Conference & Exhibition will play host to key stakeholders in the Irish and international solar industry on 28 and 29 November 2017.
The agenda will include sessions on; policy setting; Renewable Energy Support Scheme (RESS); market; finance; planning & community; grid connection, rooftop solar, amongst others.
With an expected 300 delegates, 34 speakers, 7 panel sessions, and 25 exhibitors, Solar Ireland 2017 will be a master class in succeeding in solar on the island. This is the annual 'go-to' event for the solar industry in Ireland and the official ISEA conference.
For more information visit here.
Register here.